El Paso Association of Legal Professionals
National Certification - Advance your Education
NALS offers members and nonmembers the opportunity to sit for three unique certifications dedicated to the legal services profession. The exams are of varying levels and are developed by professionals in the industry. Each of the three certifications is developed by NALS and takes advantage of the more than 84 years of experience and dedication to the legal services industry only NALS has to offer. NALS has the certification for you, whether you are beginning a career in the legal industry or are a veteran paralegal ready to display your skills.
Accredited Legal Professional, the basic certification for legal professionals, is the entry-level examination for those entering the legal support profession. Professional Paralegal and Professional Legal Secretary are two certifications dedicated to those professionals performing paralegal and legal secretary/assistant duties, respectively.You may apply for each exam online, or fill out an application and mail or fax it to the NALS Resource Center by using the links below. By clicking on the Logo, it will link you to the NALS information page containig a description of each test and the title will link you to the downloadable application.
Click on Logo for more information
click on title for downloadable application
One way to demonstrate your preparedness for the demanding field of law is by becoming an ALP. This designation is awarded after passing a four-hour, three-part examination. Attaining this goal demonstrates your commitment and aptitude for succeeding in the ever-changing legal environment.
How do your skills compare with the hallmark of a professional? PLS® is the designation for lawyer's assistants who want to be identified as exceptional. Certification is received after passing a one-day, four-part examination which demonstrates not only dedication to professionalism but acceptance of the challenge to be exceptional. Personal motivation is necessary to attain such a goal.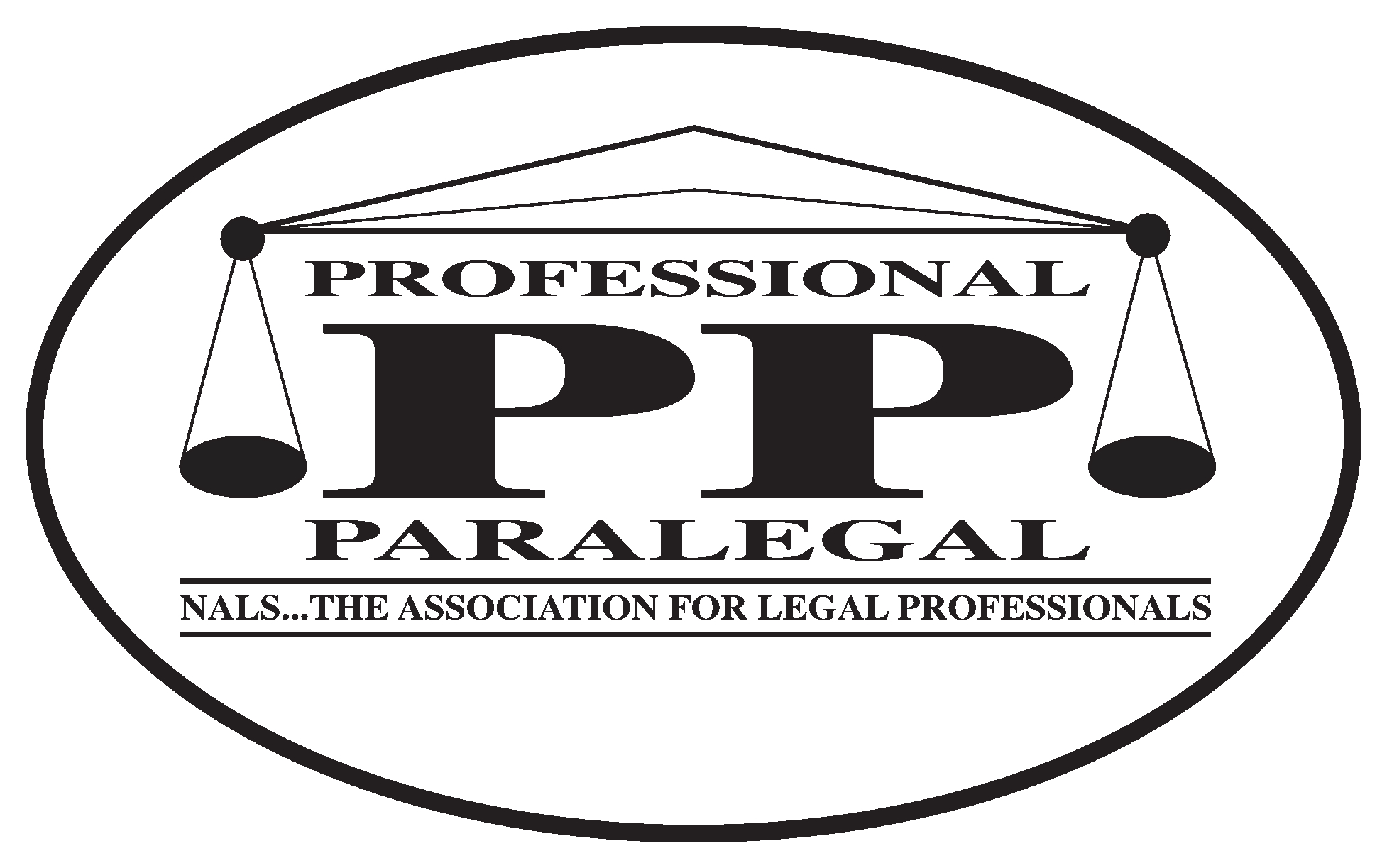 Are you looking for a way to establish your credentials nationwide as a Professional Paralegal? Established in 2004 at our members request, the Certified PP designation is an attainable goal for paralegals who wish to be identified as exceptional in all areas of law. The certificate is received after passing a one-day, four-part examination.
You have your PP or PLS certification, but do you want more? The Specialty Certificate Program is for those who want to go above and beyond. A Specialty Certificate is received after obtaining 50 CLE credit hours in one of the specialty tracks designated by NALS – Litigation/Civil Law, Corporate Law, or Estate Planning/Family Law. This program will set you apart from the competition and make your area of expertise known.
Contact Carol Gutierrez for information about our study group.